Building a better community
We take the well-being of our employees seriously and have built a safe, supportive and positive workplace and team environment across all aspects of our pre-rolled cone manufacturing business, creating the happy factory.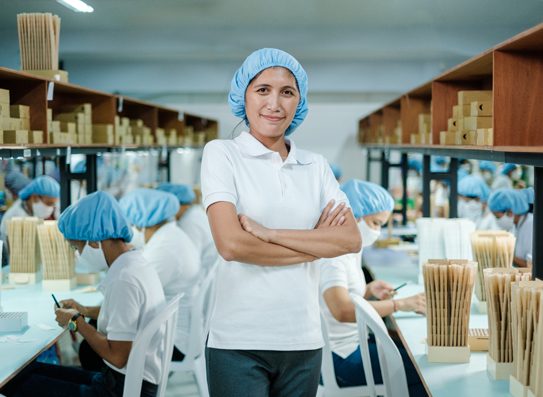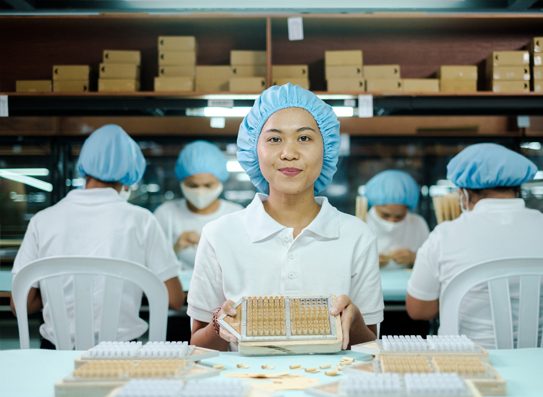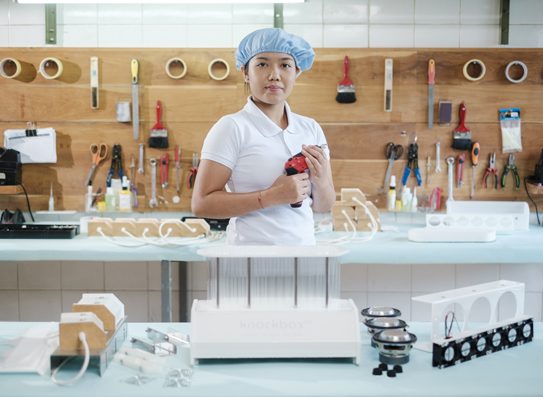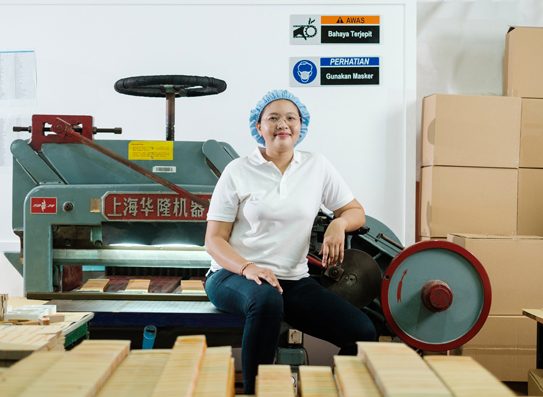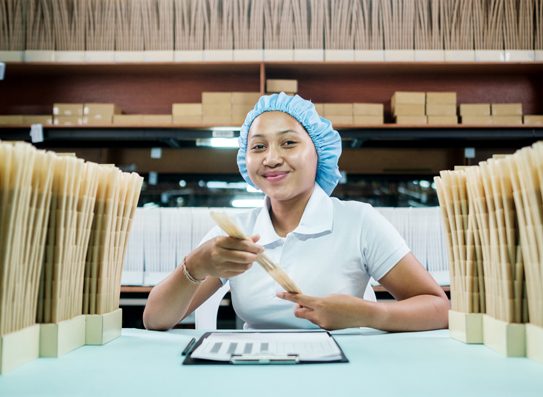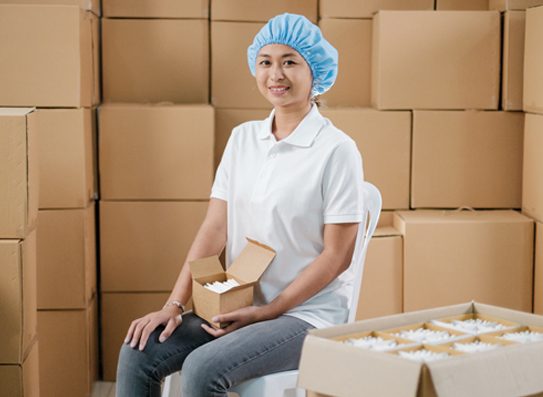 Crafting ethical pre-rolled cones
In line with our key values, Mitra Prodin is committed to the empowerment of women in our local community. Consequently, we provide education opportunities and job creation across our pre-rolled cone factory.
We invest long-term in our team at the happy factory by providing extensive mentoring and training for all of our workers. Our pre-rolled cone and designer or custom cone rolling team is exclusively female, and overall, women make up 90% of our factory's workforce.
Do you want to help us build the future while working in pre-rolled cone and custom cone manufacturing? Apply for a job at Mitra Prodin today!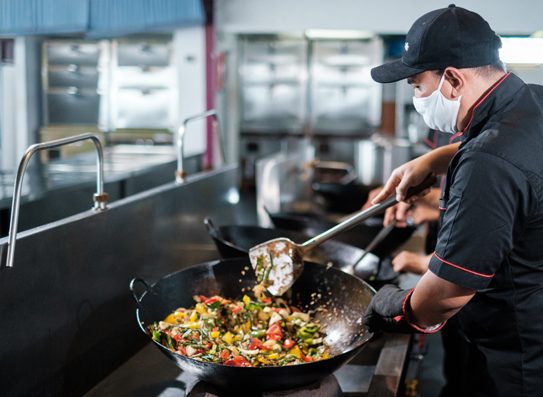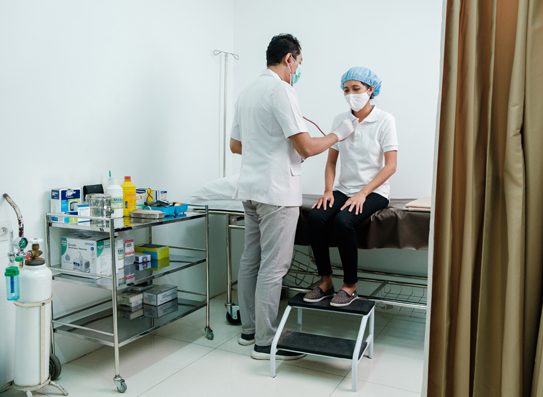 We respect and value our employees' contribution to our success. That's why we provide a range of benefits at the happy factory that every Mitra Prodin employee can enjoy:
Free meals in our rooftop canteen of the manufacturing factory (with a stunning view of the mountains and the ocean!)
Free exercise activities in the factory, like Zumba and laughing yoga (temporarily on hold during the pandemic)
On-site medical clinic, free for all staff
Free pick-up and drop-off bus service to see everybody home safely
Mitra Prodin is also committed to providing clean and safe cone manufacturing facilities and offices for all of our staff in the factory. Our work floor is compliant with the strictest hygiene and safety regulations.
Because the future is ours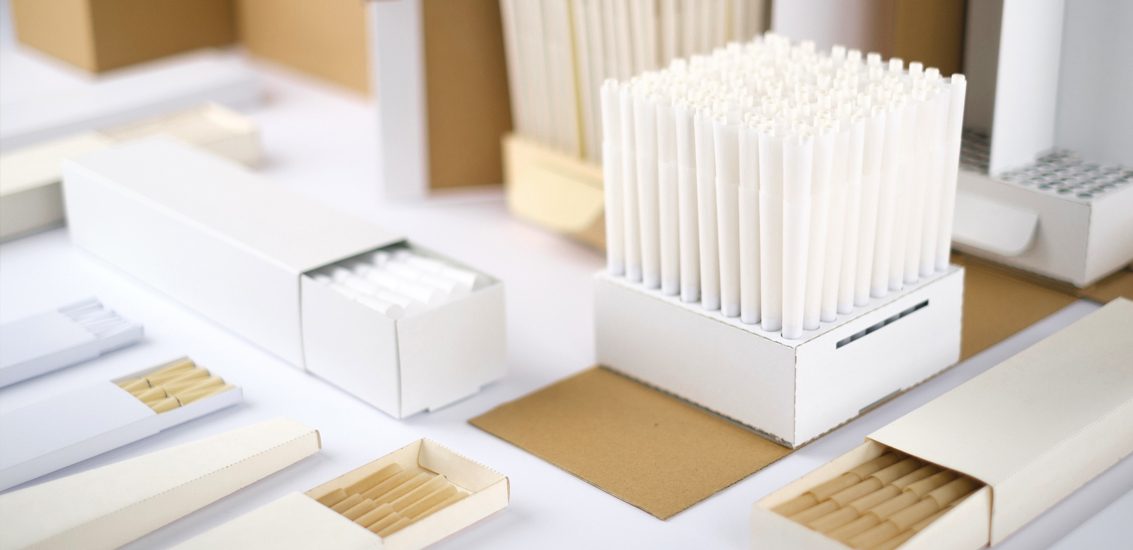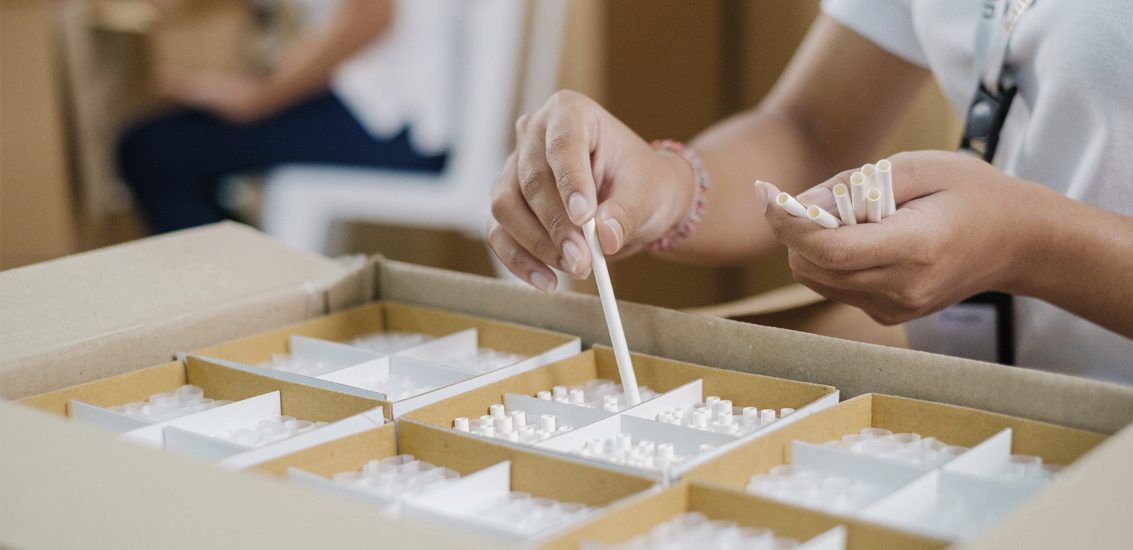 In addition to our ethical business approach, we are dedicated to reducing plastics in our pre-rolled cone manufacturing workflow. We avoid plastic packaging materials and use eco-friendly paper and cardboard wherever possible. We have installed drinking water units throughout the happy factory and encourage our team to bring refillable water bottles to work each day.
Checkout the latest news and updates from our team